Divorced Asian Milf Pussy Gets Stuffed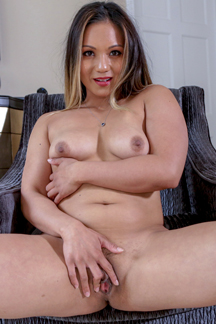 Fresh off of a divorce, this Asian Milf Pussy is ready for new adventures. Important to realize by adventures, we mean hard cock. Beautiful Lana Violet is horny, coupled with her now single status, the lady will take no prisoners.
Fortunate for us, we meet Lana at the shopping mall. Rather than waste time in the canned goods isle, we invite her back for an interview. Given that she is now on the market, she explains her love for cock and her intimate sexual desires.
Take the case of her cock sucking skills, Lana is an expert at oral pleasure. Another key point is the lady can fuck in any position. Overall, she is an exciting and alluring Milf that will rock your world. Moreover, she has a personality and style that will captivate you.
ASIAN MILF LANA VIOLET PHOTO GALLERY

Be sure to follow MILF Trip on Twitter for more updates and industry news. See your favorite porn stars and amateurs in hardcore action.
Please follow and like us: