Sexy Slender MILF Gets Photographed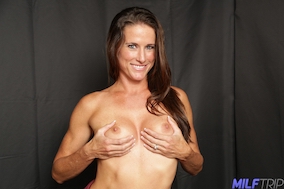 She is a Slender MILF and also a photographer. When we asked her to get in front of the camera, she agreed. Sofie Marie is captivating, tall with soft skin and a pretty smile. She was for fun and excitement and she got it.
This is a special lady and when we had the opportunity to work with porn star Sofie Marie, we jumped at it. You will love this lady as she sucks and fucks her way into your heart.
Enjoy Sofie and watch her take a hot cum-load all over her face. She had a great time on set and you will too. This scene is one of our members favorites, we hope you enjoy!
Click The Thumbnail To See The Full Size Image
Follow Milf Trip on Twitter for more hot updates and fantasy scenes
Please follow and like us: